Marieka Walsh
The Darkness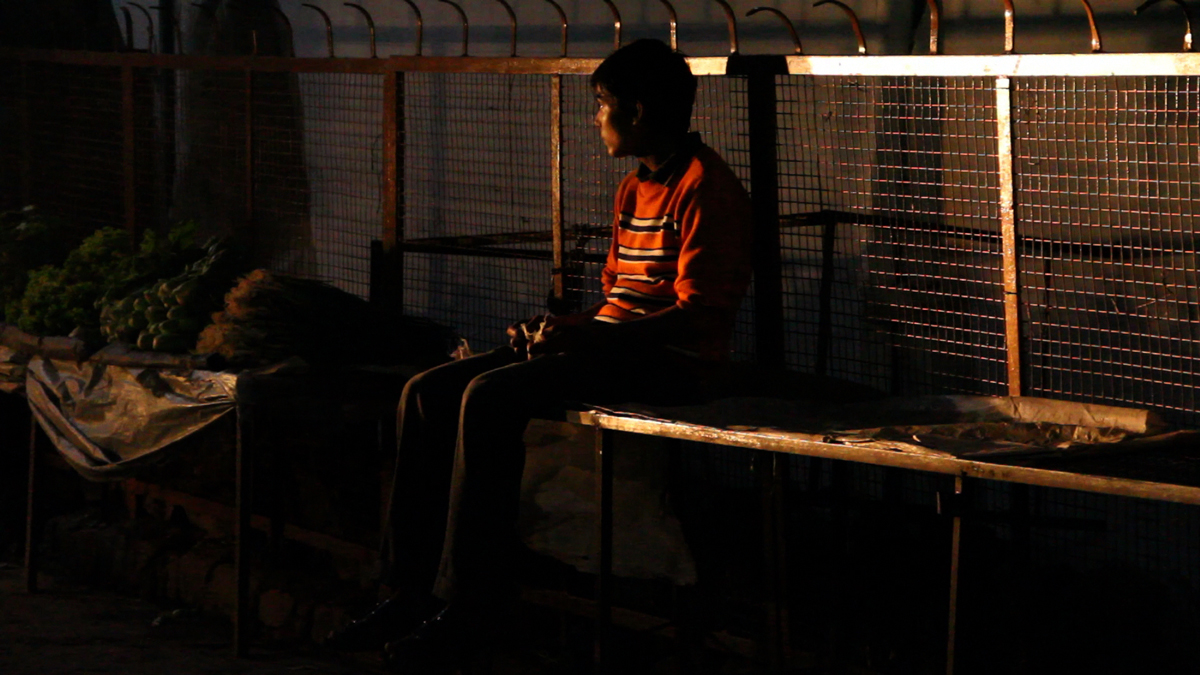 25 November - 17 December 2011
The Darkness is a dual screen installation that documents that crepuscular moment when the day turns into night bringing with it a psychological shift into solitude and detachment. Set in a small village amongst towering dark mountains, scenes of urban landscapes and figures are illuminated by lights thrown from street lamps and the slowly moving head-lights of passing cars. This creates an intimate portrait of the village and its inhabitants as they travel from work to home.
The cinematographic styling of this work is reminiscent of documentary film-making and hints at an ominous narrative structure. This is subverted however as the videos end before we see any representations of home, so the would-be protagonists remain eternally suspended in the transient moment of twilight. A score by experimental musician afxjim enhances Walsh's meditation on the transition from daylight to darkness and how this shapes our sense of place.
Marieka Walsh is an experimental video artist and filmmaker living in Sydney's Inner West. Her evocative and visually arresting plays on texture, light and repetition have been screened at the National Art Gallery Canberra and ACMI, as well as the Adelaide & Perth Film Festivals and Sydney Underground Film Festival. Marieka has recently been awarded the Scholarship for Film Internship in Bollywood, Mumbai, India BUILD Award and in 2010 she was the winner of the Kodak Film Grant Award.