To Have and to Hold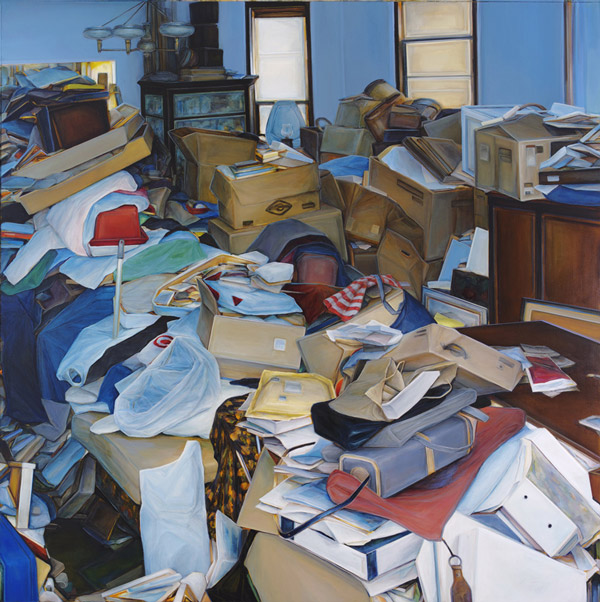 30 March - 5 May 2012
In To Have and To Hold, represented artist Karla Marchesi finds abandoned spaces and discarded objects and treats them with all the reverence of a traditional still life. These scenes of detritus are translated into objects of contemplation via an intricate realist painting style. The work also explores the potentially abstract qualities of these objects as they are transformed via their accumulation into amorphous piles. Throughout this series of paintings we are compelled to pause and meditate on these objects, how they occupy space, inform us of the past and construct identities.
Marchesi's painting 'More than Ever' (oil on board, 122 x 122cm), originally exhibited as part of this series, was awarded the inaugural Wilson Visual Arts Award 2012.
For available works, please contact the gallery.