Karla Marchesi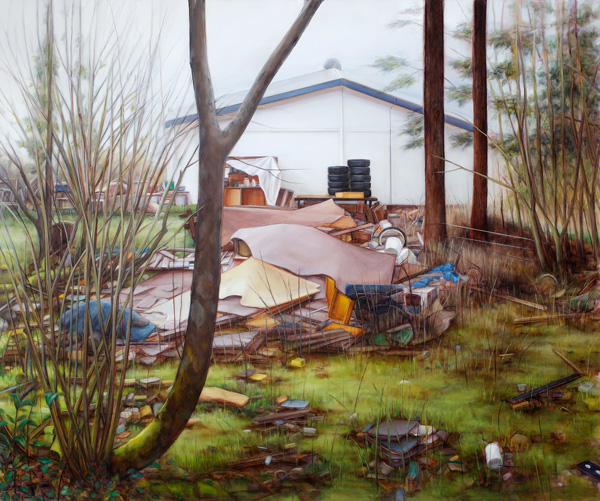 Karla Marchesi investigates buildings in transition: abandoned houses, renovations, and destroyed homes. Her works convey a sense of unexpected beauty that emerges from a sense of place. This is achieved using an accomplished realist painting style. Since graduating from The Queensland College of Art, Griffith University with the University Medal for academic excellence and the Honours Thesis Prize (Art Theory), Marchesi has had numerous solo shows in Australia including Left Behind, Heiser Gallery, Brisbane (2010) and Dwelling, Metro Arts, Brisbane (2008). In 2011 Marchesi exhibited in Melbourne with her solo show Deterior at Blindside Gallery and contributed to the group show Together in Harmony at The Korea Foundation Cultural Centre, Seoul, Korea. In 2010 Marchesi was awarded 1st Prize in the Redland Art Awards, the Queensland Regional Art Awards Young Artist Prize, and a Career Development Grant, Arts Queensland.
For available works, please contact the gallery.
Beam Contemporary
Solo Exhibitions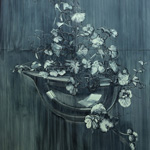 Group Exhibitions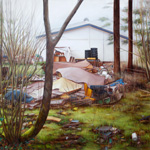 Orientation
Selected Text and Press
"David Malouf and Friends." by Sharne Wolff. The Guardian, 2014.
Review of Hang Ups by Dan Rule. The Age 18 October, 2013. Life&Style p.5. Online & Print.
"Artist Nurtures Complexity of Nature" by Dylan Rainforth. The Age 2 October, 2013. p.42.
Every Moment Lives Together. Kunsthalle M3, Berlin, 2013. Catalogue essay by Carmen Ansaldo.
'Clean Sweep' by Phil Brown. Brisbane News 13 June 2012, p. 33.
'Peace among Chaos' by Sally Browne. Sunday Mail, U on Sunday, 10 June 2012, p.38.
'Karla Marchesi' by Penny Webb. The Age Melbourne Magazine, 30 March 2012, p.66.
Deterior. Blindside, Melbourne, 2011. Catalogue essay by Sam Fiorenza.
'Still Life Rebellion' by Ronnie Girdham, Sunday Mail, Events, 5 September 2010, p.16.
'The Stuff of Art' by Suzanna Clark. Courier Mail, ETC, 4 September 2010, p.2.
Left Behind. Heiser Gallery, Brisbane, 2010. Catalogue essay by Renai Grace.
'50 Most Collectable Artists', Australian Art Collector Issue 47, January-March 2009, p.195.
'Upclose' by Lizzie Corser, Brisbane News, 1 July 2008, p.5.
'Around the Galleries- Silky Beginnings' by Vanessa Croll, Courier Mail, 23 June 2008, p.39.
External Links